Jak już kiedyś wspominałam, w okresie świątecznym staję się maniaczką wszystkich metalicznych i świecących tkanin, cekinów, brokatu i wszelkich tego typu ubraniowych szaleństw. Nie mogłam się więc oprzeć mojemu najnowszemu nabytkowi - błyszczącej spódnicy, która szybko stała się hitem w swojej kategorii. Fason jest bardzo klasyczny, taki, który lubię najbardziej - obcisły i co ważne - odpowiedniej długości. Minimalistyczny krój świetnie współgra z kolorem - dzięki temu spódnica nadaje się na codzienne wyjścia.
Jakość zdjęć paskudna, nie mówię już o tym, że robione 'z lustra'. Pierwszą i najważniejszą pozycją na mojej świątecznej 'wish list' jest zdecydowanie nowy aparat!
Winter is the best season for all kind of metallic and glittering materials. I bought that skirt some time ago and it's definitely my favorite now. It's perfect for Christmas!
I know that the quality of those photos isn't really good... The first position on my Christmas wish list is definitely a new camera!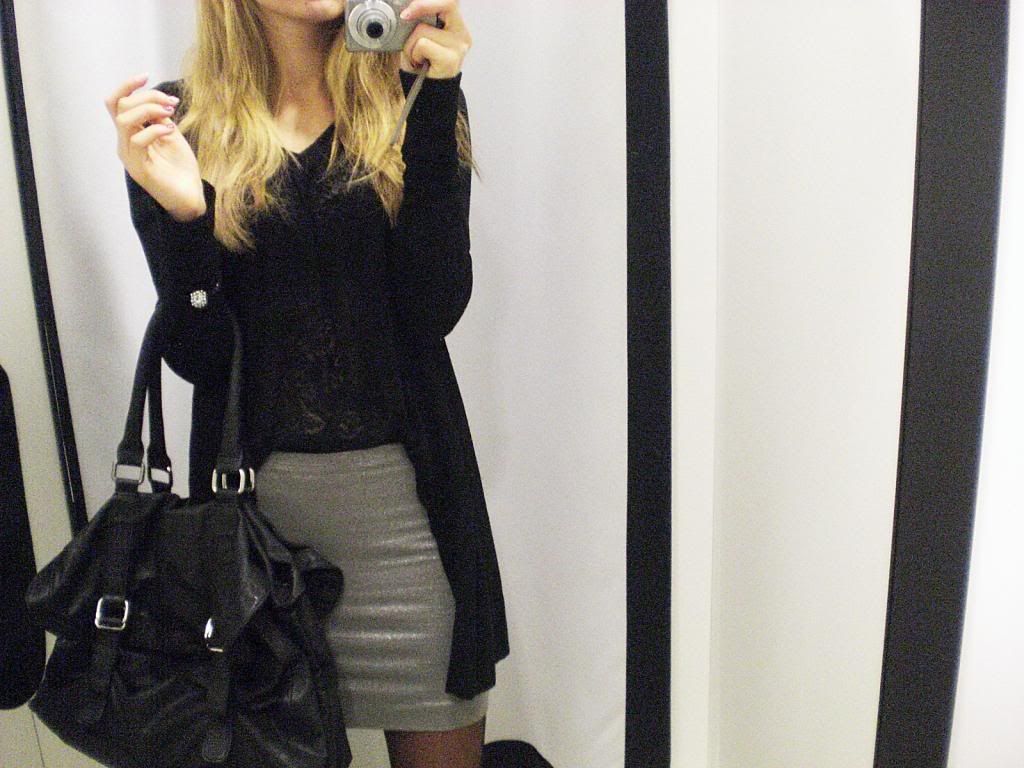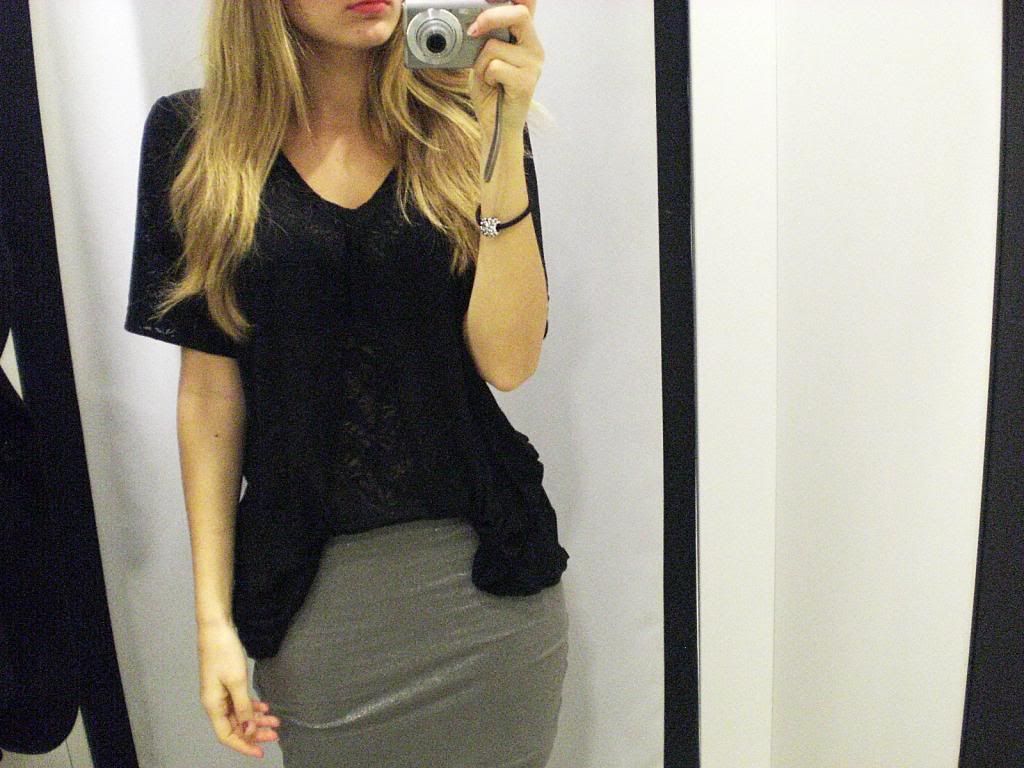 top: sh | skirt: H&M | cardigan: Cubus | boots: Blink